Greetings from the state of Iowa, or, Alaska... they are feeling basically the same today as we register -34 windchill. Tho, I'm not complaining. Life in our home is warm. The oven is baking some bread, kiddos are napping, and the sun that we do have is streaming in my dining room kitchen. Happy Monday from where I sit to where you are!
As I look outside my window:::
It's the coldest day I can remember in awhile. Everything just looks cold! Even the neighbors flag is just barely moving in the wind. My sad, dead, Christmas tree was tossed onto the back deck this morning - pine needles are EV.RY.WHERE.
Right now I am:::
Baking Banana Brownies in the oven and sitting in my dining room enjoying some David Nevue music. Soothing to my frazzled self this afternoon.
Thinking and pondering:::
We had a busy weekend with our annual youth retreat. Today I just feel tired and cranky. Add to that, I'm taking down all the Christmas decor so the house looks boring and plain again.
On my bedside table:::
Still have no bedside tables up, but we do have an incredibly great industrial metal basket by our front room couch. In that basket I have: "Letters to Pastors Wives" edited by Catherine Stewart, my various bibles, and a Billy Graham biography I plan to start this month.

On my tv tonight:::
Monday. Hmmmm... we've been catching up on past seasons of Parenthood (I cry every episode), but nothing really set on the schedule.

Listening to:::
David Nevue - Adoration. It's THE best piano music for the days when you just neeeed calm. I first found him on Ann Voskamps blog.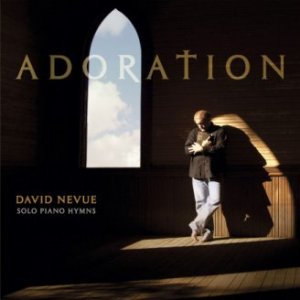 On the menu for this week:::
The freezing cold makes me want all things comforty :)
Monday - Honeymoon chicken & Biscuits
Tuesday - Pork Roast & mashed potatoes
Wednesday - Left overs
Thursday - Baked Spaghetti
Friday -
Saturday - Mexican Lasagna
Sunday - Mac n' 7 cheeses

On my to do list:::
General tidy of the downstairs
Run the dishwasher
Sweep up all the pine needles
Put away all the clean clothes
Plans for this week:::
Back to the grind this week - Starting back up our church mom's playgroup tomorrow, creating children's church craft, cell groups, taking a meal to a new momma, paying bills, figuring out our new insurance and finding new Dr's.
What I am sewing, crocheting, knitting or creating:::
I have about 10 old and blackening bananas, so today I'm baking and creating all good things banana style. After the brownies are done I'm trying Martha Stewarts basic banana bread and then a cinnamon swirl banana bread. It smells amazing up in here!
My simple pleasure:::
Watching my children play together. They are 2 and 5 and just getting into that good phase of pretend and all things dress up/fun.
Even in the dead of winter...you'll find these two in their summer time dresses. They can't help themselves!


Lesson learned the past week:::
My husband functions SO much better when I go the extra mile to show love to him. During a stressful week, it's the little moments and conversations that mean the most to him and encourage his heart.

Looking around the house:::
Oh dear. Pine needles, laundry piles, toys, dishes, etc. It's a Monday for sure. :)

From the camera:::
Just love a new planner, filling up with GOOD things.
Prayer List:::
-Raising my children with purpose. Lately, I'm feeling worn and tired and it's SO easy to flip on a show for them - rather then pour in. I want to be diligent in this! I only get them once!
-Our retreat speaker is STILL suck here in IA as fights keep getting cancelled. Praying that Joe can get a flight back to Northern Michigan!

Bible verse, Devotional:::